Integration in Desktop GIS
Omniscale Services can easily be integrated in your desktop GIS with your personal URL. For testing, you can use this demo URL:
URL for the map service
https://maps.omniscale.net/v2/demo/style.default/map?
URL for the map serviice with grayscale layer
https://maps.omniscale.net/v2/demo/style.grayscale/map?
Manuals
WMS Integration
In order to help you with the integration of our map services, we provide brief instructions for selected desktop GIS applications. Even if your desktop application is not listed here, adding our service as a WMS layer should be possible with just a few clicks.
If your application is does not support the HTTPS protocol, you can also integrate the map service with HTTP.
Change Projection
QGIS (Quantum GIS)
If you have made an mistake while adding the OpenStreetMap to the projection, the projection of the layer can be changed later on. For this, select the layer in the sidebar and open the settings menu using the right mouse button.
Afterwards you can choose the new projection by setting KBS for layer via the menu item KBS.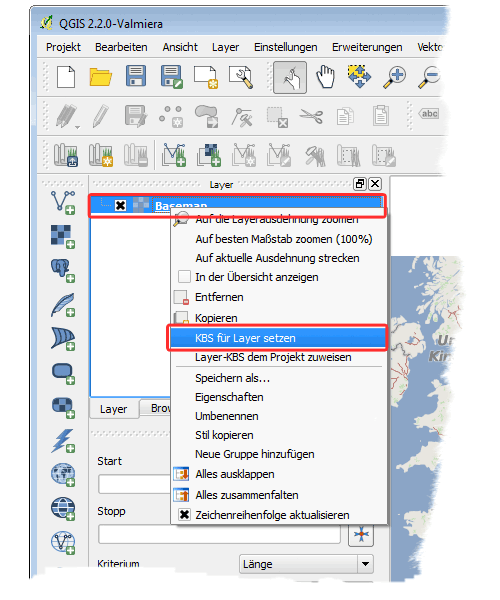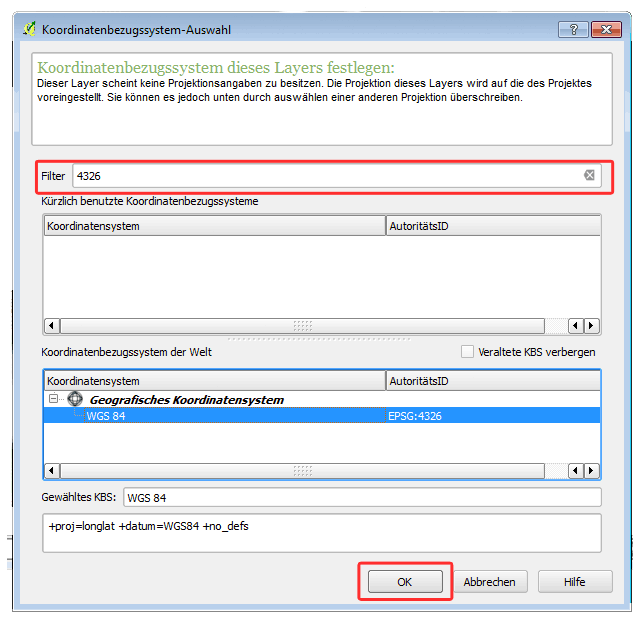 uDIG
The projection of the project can be changed later on. For this, click on the display of the projection in the map window. Afterwards a selction list of available projections opens. Through the filter function you can restrict them and assign a new coordinate system to the project.